Come to our offices or we travel to you anywhere in South Florida for all cpr, aed, bls, pals, acls and first aid American Heart Association and ASHI courses
Classes: CPR, First Aid, AED, Healthcare Provider BLS, acls, pals, Oxygen Admin, Bloodborne Pathogens & HIV. We specialize in new parent infant (baby) cpr and first aid classes!
We sell first aid supplies and aeds (defibrillators). Visit our aed defibrillator store page here.
Prices
Pricing depends on the number of participants & and American Heart Association certifications needed. Examples: CPR and AED $70 | CPR, AED and First Aid Combo $75 | American Heart Association Healthcare Provider BLS $80 | ACLS $150 | PALS $200.
Discounts on all classes of 6 or more.
Private cpr class at your home starts at $250
Come to our locations in Boca Raton, Pompano Beach, Miami, Fort Lauderdale, Coral Springs or West Palm Beach or we will travel to you anywhere in Florida for both small or large groups. We teach at offices, clinics, schools, daycare centers, fitness centers, gyms or any other location.
CPR Party!
Have a fun and learn by having one of our life saving cpr parties. Host a 1.5 hour session with friends and family at your own home. If you have a young child, you need to protect them. Learn skills of cpr, first aid, choking, breathing problems, allergic reactions, burns and more. Learn ways to child-proof your home to keep your new baby safe.
How to sign-up for a class
Sign-up for a class here or use the contact information below to set up a cpr, first aid or aed class for a group at your location anywhere in Florida. Our classes are fun and stress free and all our instructors are accredited, licensed and insured and have been teaching American Heart Association (AHA) and Red Cross certifications for over 14 years.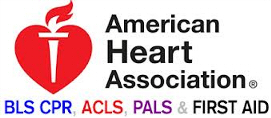 CPR and Sports Medicine Services - aka "CPR Florida
Main Website: www.cprflorida.net
Offices in Miami, Boca Raton, Coral Springs, Fort Lauderdale and West Palm Beach

Main Phone: 888-388-9250

e-mail: info@cprflorida.net